Quad Safari in Crete • A unique activity to do in Crete with Ela Quad Safari
Quad safari in Crete is an amazing experience! Check the post we made for you and prepare yourself for the ultimate adventure!
Quad Safari in Crete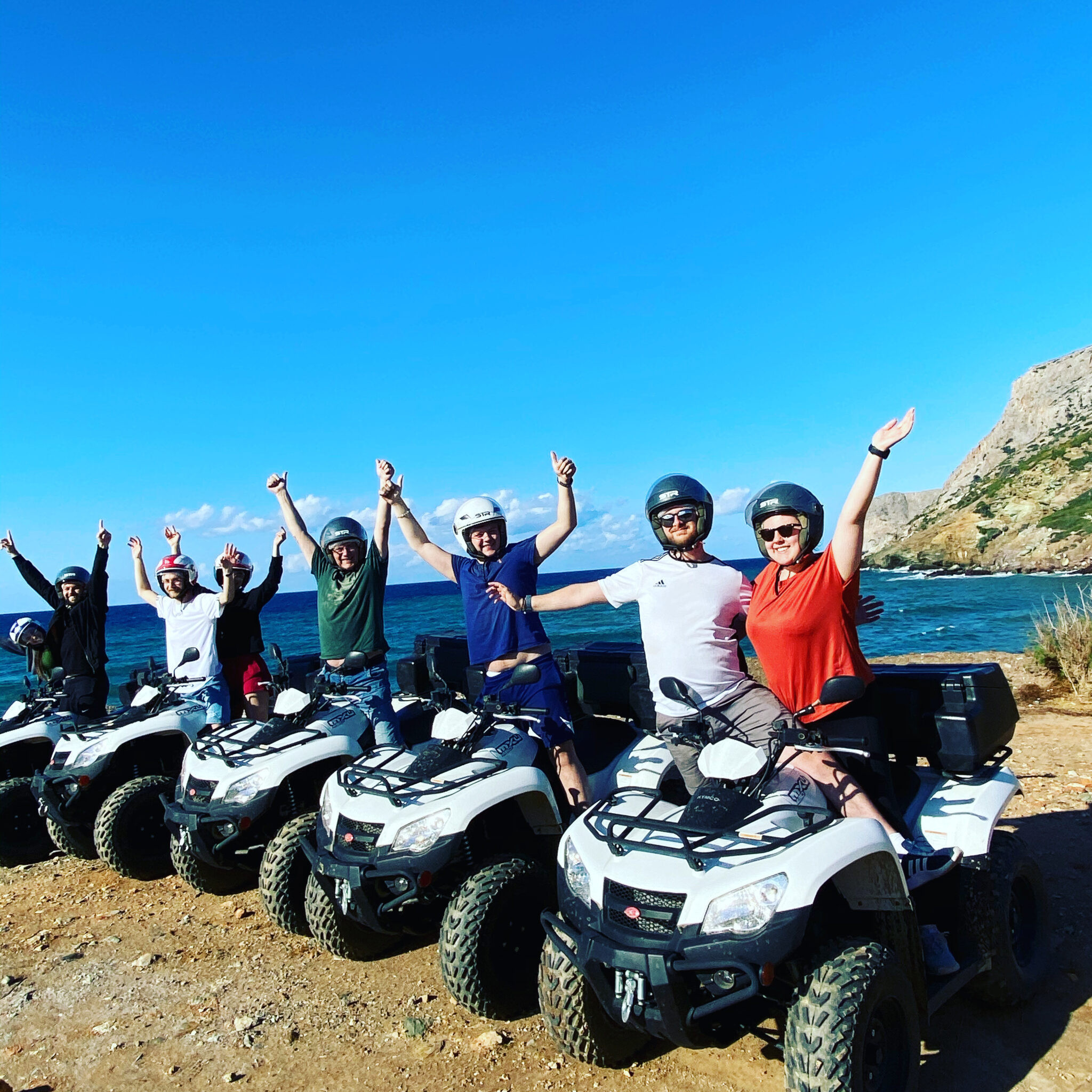 Whether you are looking for a fun outdoors activity, a fresh new challenge or to highlight your holiday with a unique experience, then look no further than Ela Quad Safari . We offer quad biking experiences in Crete which is a great way to explore the local villages, taste their products, and learn about their history and customs. You will travel through less accessible roads and have access to beautiful landscapes and wildlife. Quad biking offers a unique way to explore your surroundings as you can travel further and faster than if cycling and you get to spend time in nature which is amazing! Another great feature of quad biking is that you can share the fun with your family, friends and other half .Quad biking for two is very popular as drivers can take turns and both enjoy the adventure and excitement which riding an atv provides. We promise you that quad biking with us will be a great adventure filled with happy and pleasant memories.
Is quad biking for me? What to expect?
ELA Quad Safari is the first and only provider to offer a privately owned off-road track on site to prepare you for quad biking.
Whether you have never driven a quad bike or want to freshen up on your driving skills, we got you! Our experienced instructors will show you all you need to know about the quad bike and demonstrate useful driving techniques to ensure your safety and maximum enjoyment. Moreover the tracks are specifically designed to resemble the off-road routes we take and performing good means that you are well equipped with the necessary driving skills to take the tour. Our tutorials are free of charge for everyone who wants to try quad biking. So come along and ask for a free trial in our tracks.
What to bring on the quad safari:
Wear comfortable clothes and flat / athletic / sneaker shoes
Bring sunscreen and a face scarf
Your car driving license